Recamic Retreading
supplier:

All Road Tyres

Contact Supplier
Price:

R0.00 incl. VAT
R0.00
Minimum Order:

1 units per order
Product

Details

Company

Profile
General Details
As the name Recamic stands for recap Michelin all recamic rubber is manufactured in Michelin tyre factories to the exact specifications as per the new tyres, example the Michelin 315/80 R22.5 XDE2+ and the recamic XDE2+ retreading rubber is exactly the same and would never vary in compound.
In all test done the Recamic retread would match or do no less than 80% of its new tyre counter part on the same application. At All Road Tyres we strive for retreading excellence by turning your old used tyre back into a new tyre with the same reliability.
All Road Manufacturing follows the Michelin recipe on retreading, by following the Michelin know how agreement that has been proven to be the best.
I just want to remind clients that our retreading prices are quoted on tread widths rather than the tyre size. All Road Manufacturing is charged per kilogram of rubber and variation in thread could influence the price severely. This does help you to pay the price for what is supplied and will match mileage to better your CPK.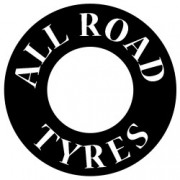 Company Introduction
Anton Botes owner of All Road Tyres experience in the tyre industry started with Natyre. Later he was in involved in Trentyre in 1989. In the Mid 90's he was with Kilotread and moved to Maxiprest in 1995. All Road Tyres was established in 2001, in 2002 The current factory premises was purchased and the factory was built, with the Factory being installed in April 2004. Since April of 2004 All Road Tyres has being supplying quality Recamic Tyres to the truck industry manufactured in their own plant in Killarney Gardens. With a the factory tyre changing facilities and on the road break down service, All Road Tyres is the one stop place for all your truck tyre requirements, backed by Michelin.
Details
55 Killarney Avenue Killarney Gardens
Customer Service:

021 556 0001

Tel:

021 556 0001

Fax:

021 556 3335

Email: