315/80R22.5 Torque TQ768
supplier:

M S TYRES

Product Enquiry
Unit Price:

R3,900.00 excl. VAT
was:

R3,300.00
Minimum Order:

2 units per order
Product

Details

Company

Profile
General Details
Very rugged tyre for Tipper application.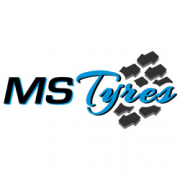 Company Introduction
M S Tyres was established in 2000 and specialize in all Truck Tyre work from Casing Purchases,Stock Retreads,New Tyres, Secondhand Tyres, Retreading of casings and 24 hour Breakdowns. We strive to give the most competitive prices and provide a "customer is king" policy. Our years of experience gives us the edge in purchasing all types of tyres at the best possible prices.
Details
Bremen Close

Airport Industrial Cape Town
Customer Service:

082 782 5191

Tel:

082 782 5191

Fax:

082 782 5191

Email: